Creating a website is no easy feat.
In today's digital world, a website is like your online storefront.
Even if you don't have the capital for a brick-and-mortar store, you can still sell your products or services via social media channels or a website.
Today, I'll like to share my personal experience of how I've built this author and blogger website with Elegant Themes Divi.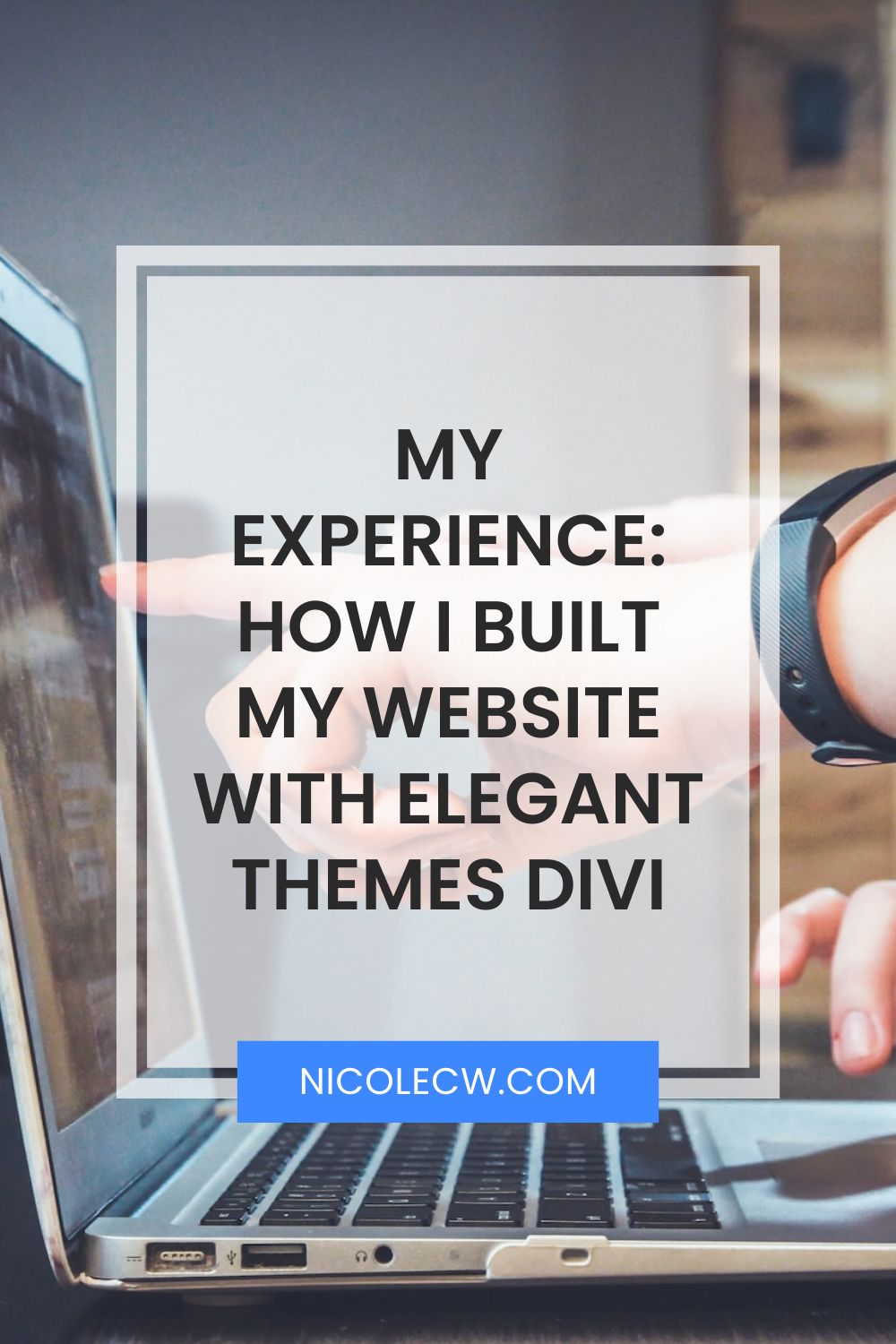 Disclosure: Some of the links below are affiliate links. I will earn a small commission, at no extra cost to you, if you purchase through these links. Your support encourages me to continue blogging and help with the costs of hosting this site. Thank you!
Are You Sure You Need A Website In The First Place?
Like everyone else, I was excited and nervous when creating my website.
But before you jump right into buying a domain name like Namecheap or web hosting service like SiteGround, ensure that you have valid reasons for buying a website.
As mentioned earlier, you can sell your products or services via social media channels. In fact, you can create an Instagram account featuring photos of your products and services. Interested customers can then contact you for more details.
A website, on the other hand, will require more maintenance and upkeep costs. Therefore, do ensure that you really need a website for your business before you make a purchase. For me, I needed a website because I intend to blog about my learnings. Also, I think a website would be a great way for readers to discover my other books, keep in touch with me, subscribe to my newsletter and more.
Why I Chose Elegant Themes Divi For My WordPress Website
So after deciding that I really need a website for my business, I went to find a suitable content management system (CMS ). I needed CMS because I intend to write blog posts. WordPress is the first that came to mind since it's most common for blogs. Plus, I previously created a free WordPress blog during my university days so I'm quite familiar with the interface.
After buying my domain name from Namecheap and web hosting service from SiteGround, I installed WordPress. Check out my step-by-step guide on how I created my website and blog~
Before creating my website, I already spent a year researching. This was why I purchased from the above companies. For the WordPress theme, I decided on Elegant Themes Divi. Read more about my review of this WordPress theme~ The biggest reason for choosing Elegant Themes Divi was the drag-and-drop visual builder. This is tremendously helpful, especially when I'm a design noob who doesn't have any coding skills or know any programming languages.

1. Always Get A Child Theme If You're Using Elegant Themes Divi
I read from Elegant Themes' blog that it's recommended to have a child theme. This way, whenever there are updates to the parent theme Divi, the changes you made to the code aren't erased. Thus, I strongly suggest that you create or get a child theme.
Think Twice When Making A Purchase
As mentioned, I'm a design noob so I obviously can't create a child theme myself. I did some shopping and bought my first child theme. But in the end, I changed to a new child theme in less than a year. Plus, the second child theme was half of the price of the first child theme.
P.S. My second child theme is from Divi Lover. Super satisfied with it~ Been using it for years 😀
So the first lesson I learned is to think twice when making a purchase. Triple-check that you're satisfied with the child theme that you intend to buy. Are you really okay with the design?
With so many child themes available, it might be daunting to choose the perfect theme for your business. Hence, I suggest that you research and read articles on what makes a good website design. Or learn more about user experience (UX) and user interface (UI). As the names suggest, it's about putting the user first. In today's digital era, a well-thought-out user first design is crucial for the success of your business website.
2. Adjust WordPress Theme Settings
After installing your child theme, you should update the theme settings.
Depending on your child theme, you might have some unique settings. The Divi Girly child theme I bought has this sparkling highlights feature where I can choose gold, silver or rose gold pattern, or disable the glam effect.
Likewise, your theme might have special features that you want to tweak. Take advantage of these unique settings specially made for your WordPress theme. Since these unique features are one reason you purchase this theme in the first place, make sure that you tap into them.
3. Adjust Monarch & Bloom Settings
Whether you choose Elegant Themes yearly or lifetime plan, you'll gain access to Monarch and Bloom.
Monarch is a social media WordPress plugin while Bloom is an email marketing WordPress plugin.
The most important tasks are updating your social media accounts in Monarch, your email marketing accounts and the email lists in Bloom. Ensure that this is correct and relevant.
For example, the sign up form on my newsletter page is not mentioned anywhere except the front and back matter of my books. Thus, I only set News & Updates email list (books and author related content) for this form. The other sign up forms on the homepage, blog posts and footer add subscribers to the Everything email list (books, author and blog content).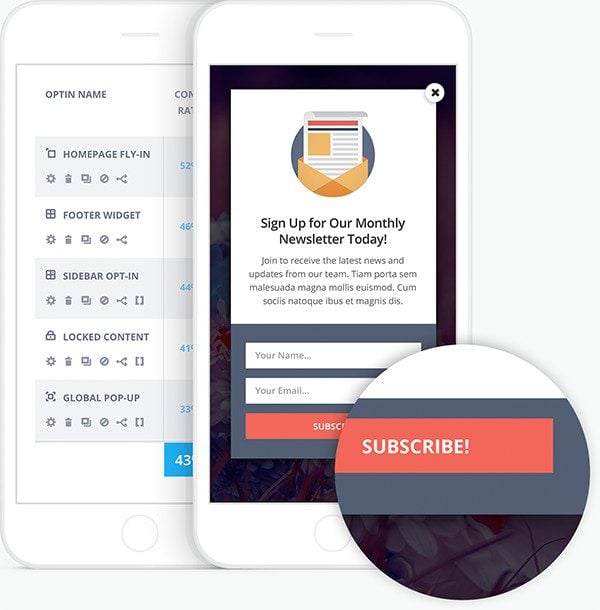 Many social media channels are available on Monarch where you can display all these social sharing buttons. For me, I chose to limit this to 4 social networks with one social sharing button for all other networks so it doesn't make my blog post too crowded. These social media channels are the ones I value the most. Also, too much choice leads to no choice. That's what I learned in all these years as a digital marketer. It's best to limit choices so your audience can decide from these few.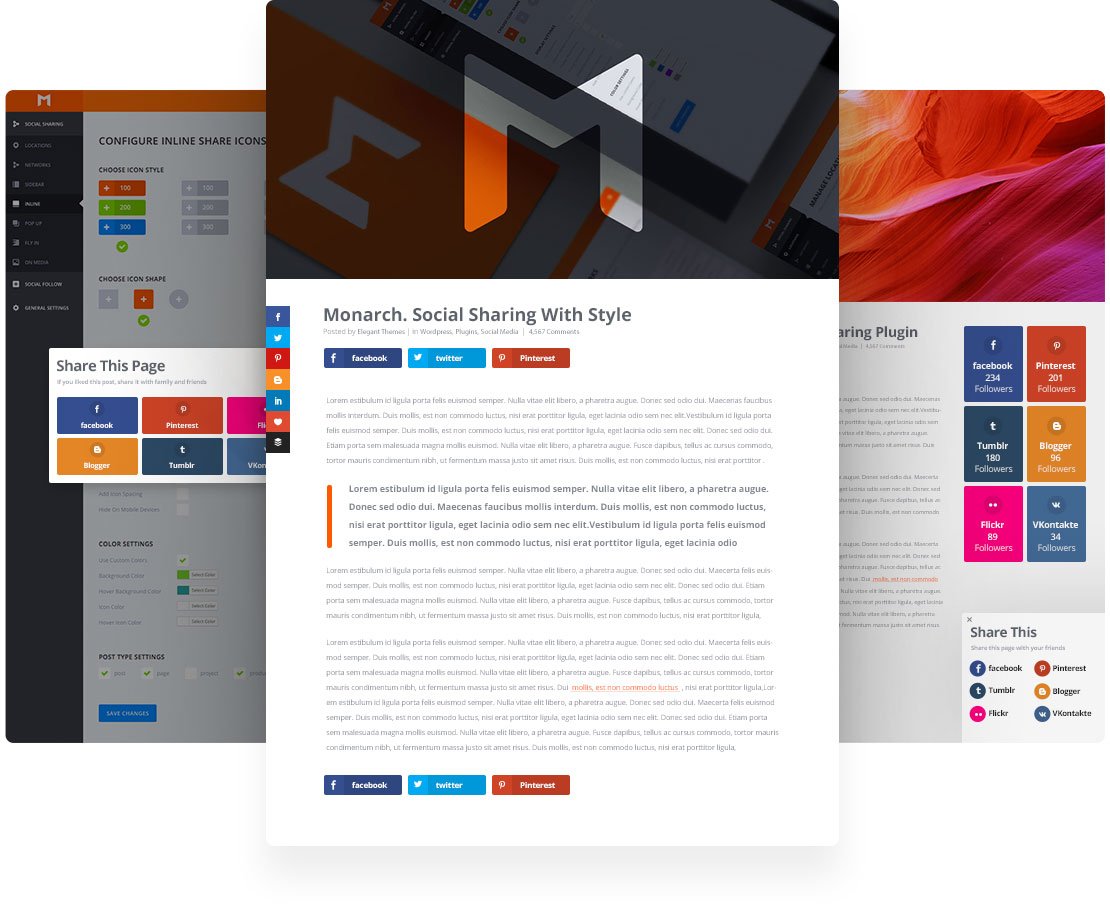 4. Think About Your Website Structure
Before diving into your website design changes, I strongly recommend that you think about your website structure first.
List down all the pages that you'll add to your website. Here are some common pages to add:
Homepage
About
Contact
Products/Services
Blog
Depending on your needs, you can choose between flat or deep navigation.
When I was building my website, I already knew I wanted flat navigation. I didn't want my website to be so nested that it takes users many clicks just to access a specific page. This is something ingrained in me after all these years as a digital marketer. Fewer clicks mean your visitors will have a better user experience and be less frustrated (just like how conversion paths shouldn't be too long).
After determining your site's hierarchy, you can use that same list of pages to prioritize the pages that you want to work on first. Note that if you intend to run Facebook lead ads, you need a privacy policy page on your website.
5. Modify Your Child Theme's Template Pages & Modules
Depending on the Divi child theme you purchased, it might include some templates that you can use to build your website. For example, the Divi child theme that I purchased has templates for pages and modules. I duplicated and modified them to suit my own website.
Here's the template homepage from the Divi child theme I purchased and my homepage version. Notice the differences?
Likewise, I also mixed and matched the various modules for my About page.
The greatest benefit of such templates is that you have a design base to build on, rather than starting from scratch. This brings us back to the lesson I learned: always think twice when making a purchase. If you already chose a Divi child theme that has a design you like, you probably won't have to make many changes. But if you purchased a child theme that is slightly different from your desired website design, you'll have to make many changes.
The best feature of Elegant Themes Divi is its drag-and-drop visual builder. With this builder, you can easily arrange and adjust your website design to suit your needs. You can also extend styles or save layouts, sections, rows and modules for later use with Divi Library. For instance, I can duplicate my product book page and simply adjust the image and text and use it again for another book!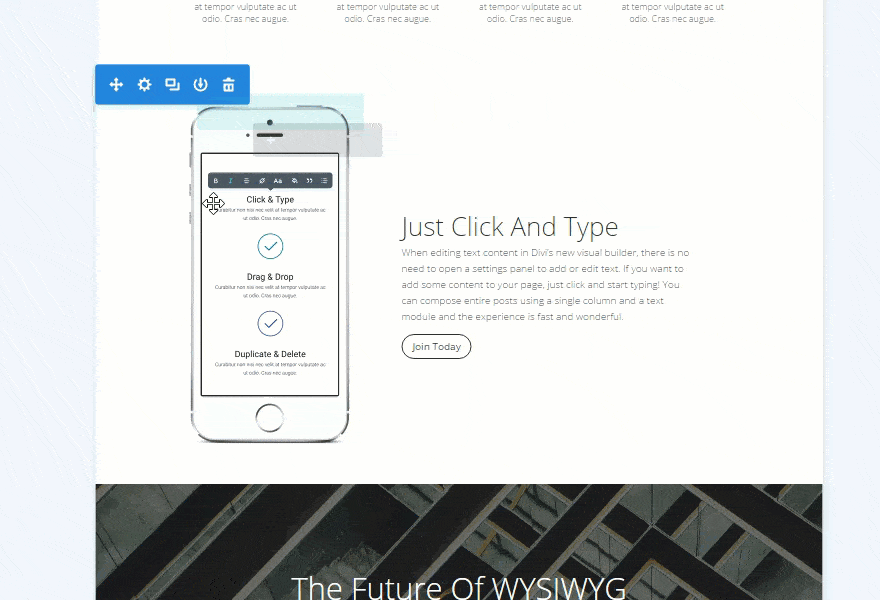 6. Test Your Website Design
If you already have existing customers, you can ask them for their feedback.
What do they like or not like about the website design?
Is it easy to navigate to their desired page?
How is the user experience?
Also, consider making some form test submissions. Just check if the forms on your site are working. You wouldn't want to encourage visitors to sign up for your newsletter only to realize that the form has an error and they can't subscribe to your email updates.
With Divi Leads, you can test 2 versions of your webpage again each other: original vs variant. It's incredibly useful as a split testing and conversion optimization tool. I've never used it before but I strongly recommend that you use it to test your website design. Bear in mind that the differences between both versions shouldn't be too many. This makes it hard to attribute results. Instead, you should test 1 change at a time so you can confidently attribute results to that single change. For instance, you can test the font, hero image or call-to-action button copy.
Now It's Your Turn
I hope that my experience gave you some insights on why I love Elegant Themes Divi and helped you in your website design process.
How was your experience building your website with Elegant Themes Divi? If you encounter any issues, feel free to reach out to Elegant Themes' support team. They've been very helpful in troubleshooting my problems.