Google Search Console allows you to check indexing status, search queries, crawling errors and optimize the visibility of your website. Check out my step-by-step guide on how to set up Google Search Console on your website or blog~
Hence, Google Search Console reports are also valuable. They help you measure your site's Search traffic and performance, fix issues and make your site shine in Google Search results.
Here are 7 Google Search Console reports to improve your performance on Google Search.
Disclosure: Some of the links below are affiliate links. I will earn a small commission, at no extra cost to you, if you purchase through these links. Your support encourages me to continue blogging and help with the costs of hosting this site. Thank you!
1. Performance > Search Results
This is my favorite Google Search Console report. Like I literally bookmarked this page lol.
It's the most insightful report where you can see how your search traffic changes over time. Here are some key dimensions that you should examine
Queries
Discover the top queries that users searched for on Google. These are the search queries that help users find your website or blog posts.
You can consider adding these search queries as keywords to your Google Search campaigns if you want your site to appear on both the organic and paid search results. You can also choose to exclude these keywords in your Google Search campaigns if you don't want your paid ads to appear (after all, your site is already ranking quite highly for organic search for these keywords).
For my website, my top search queries are "how to name chapters" and "how to convert word to epub" which reflect my most popular blog posts.
Pages
Identify the top pages of your site. I like this dimension because it helps me figure out which blog post is the most popular in terms of clicks, impressions, click-through rate and position.
You can choose to optimize these top pages or at least, add a valuable call-to-action like download eBook or sign up for webinar if you haven't already.
Also, do critically examine these pages and find out if there are similar elements among these pages. It could be the content topic, number of words, type of blog post (how-to tutorial or guide, resources, reviews) etc.
The key is understanding what works. Why are these pages performing so well? After finding out the reasons, try to replicate this success on your other pages.
Countries
This is where you see the countries that the search came from. For instance, United States, Canada, United Kingdom.
The country with the highest number of clicks and impressions will probably be where your data center is. You probably chose to locate your data center where your target audience is. For example, most of my fiction book readers are from United States. Thus, the data center for my website is in United States (SiteGround, the web hosting company I use, has numerous data centers across the globe to choose from). And of course, the country with the most clicks to my website is United States.
If you're planning to expand your business internationally, you can take a look at the list of countries here and determine which new market is worth venturing into. A country with high search traffic is worth exploring because it means that people are actively searching for your brand, products or services.
Don't neglect countries with low search traffic too. People from these countries might not be aware of your brand. Therefore, you can consider running brand awareness campaigns in these countries to build brand exposure and visibility.
Devices
This is where you find out the type of device on which the user is searching: desktop, tablet or mobile.
If you have separate subdomains for different device types (m.example.com for mobile and example.com for desktop), you can either create separate URL-prefix properties for each device or just one overarching Domain property which includes all subdomains to compare metrics across various devices.
Comparing the different devices, you'll be able to find out which device has the most clicks and highest position. Let's say most of your search traffic is from mobile. In such a situation, do ensure that your site is mobile-optimized. Your website should be designed for smaller screens and built using a mobile-first approach.
2. Performance > Discover
Similar to the Performance report for Search, this report shows how your site performs on Discover. Note that this report is only visible if your property has reached a minimum threshold of impressions in Discover.
Unlike Search where users enter a search term and find helpful information related to their query, Discover surfaces content primarily based on what Google's automated systems believe to be a good match with a user's interests. Discover features a highly personalized feed similar to those in social media networks. It displays content related to the users' interests based on their web and app activity.
Again, there are some key dimensions. But I would like to highlight 2 of them.
Pages
This lists down the pages that served as the source of the information shown to the user.
Bear in mind that this is the canonical page URL, not the page where the user lands when they click a Discover result. If the canonical URL is not in this property, the alternate page URL will not appear in the table for this property.
Discover Appearance
Here is where you find out the type of page linked to by the Discover results. There are 3 types of pages
AMP Article: Any AMP page, including AMP story results
Web Story: A subset of AMP articles that are optimized for visual content rather than textual content
Videos: A video on your site that appears in Discover
Let's say most of your Discover results are videos. This means that you should continue spending resources on creating videos. Or even better, optimize your videos so they're high quality. Perhaps, include captions and subtitles if you haven't already.
3. Indexing > Pages & Video Pages
A page is indexed by Google if it has been visited by the Google crawler ("Googlebot"), analyzed for content and meaning, and stored in the Google index. Indexed pages can be shown in Google Search results. While most pages are crawled before indexing, Google may also index pages without access to their content.
Learn which pages have been indexed by Google and if there are any indexing problems.
Check the status and how many pages are affected.
Indexed: URLs that were successfully indexed
Not Indexed: URLs that were not indexed (it might be your intent or because of an indexing error)
Do examine the Not Indexed pages, look at the details and see if you can solve the issues.
4. Experience > Page Experience
The Page Experience report provides a summary of the user experience of visitors to your site. This is the overall bird's eye view of the page experience for desktop and mobile.
For now, just ensure that your site uses HTTPS.
5. Experience > Core Web Vitals
Next, we can go into the details under Core Web Vitals report. This report shows how your pages perform. There are 3 types of URLs.
Poor URLs
URLs That Need Improvement
Good URLs
This report is valuable in helping you fix poor user experience on your site. You'll be able to see the page URLs, status and issues.
6. Experience > Mobile Usability
As its name suggests, the Mobile Usability report shows which pages in your property have usability problems when viewed on mobile devices.
When you click on the Error pages, you'll see the various issues and the pages affected by these issues.
For example, you might have issues like text too small to read or clickable elements too close together. In such cases, I can immediately go into my WordPress theme, Elegant Themes Divi, and fix these issues. With Divi, I can adjust the font size for mobile and tweak the buttons and navigational links so there are no accidental clicks from fat fingers. Do solve these issues as soon as possible if you have access to your website design and can edit directly like me.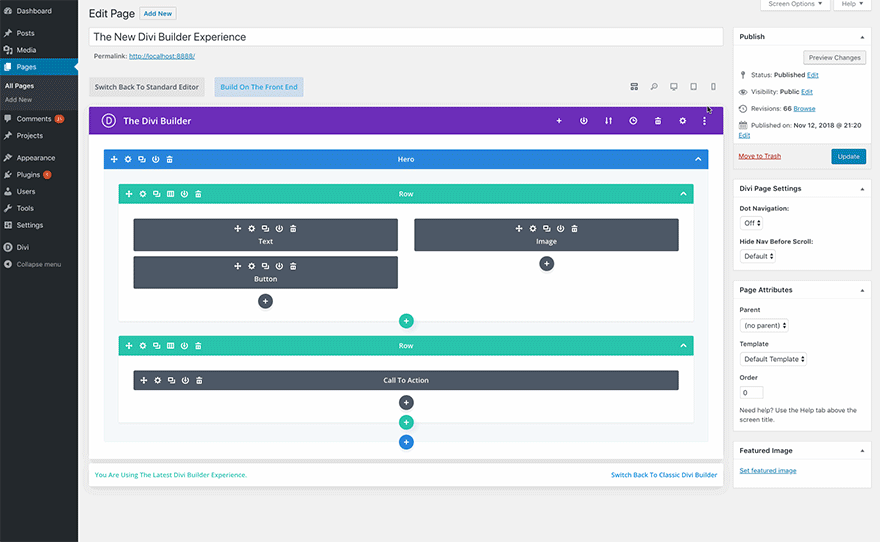 7. Links
Lastly, the Links report lets you see who links to your website the most, your top-linked pages and more.
There are 2 types of links: external and internal.
External Links
These are links from outside your property to your property. This is helpful for external link juice in search engine optimization.
Top Linked Pages
See which of your pages are most linked by other sites.
Do analyze these pages. Are they educational, engaging or newsworthy? What makes people want to link to these pages? Then, try creating more pages like these.
Top Linking Sites
This is where you find out which sites link to you the most.
I like looking at this because you get to discover external websites that link to you. They can be viewed as backlinks which are really helpful in SEO.
Do examine them. Let's say you own a restaurant and some of the top linking sites are food blogs and review sites. This is great! You can consider adding these testimonials and reviews to your site (of course, do ask them for permission and credit them). Or you can reach out to them when you have a new dish and ask them if they would like to review it.
On the other hand, if you notice some unknown and possibly spammy sites, you can ask for your site to be removed. You can also disavow these URLs to avoid having your website's ranking harmed by these spammy sites.
Internal Links
These are links from your property to your property. This is helpful for internal link juice in search engine optimization.
Top Linked Pages
You'll be able to see which of your pages is linked the most from within your own site.
Now It's Your Turn
Which Google Search Console reports do you feel are useful? How have these reports helped you?