PPC advertising, which stands for pay-per-click, is one of the fastest ways to get traffic and leads. This form of digital marketing allows you to pay only when your ad is clicked.
There are many PPC channels, such as Google, Facebook and LinkedIn. Of course, you should only run ads on channels where your target audience are.
For example, you might choose to target only your brand keywords on Google so your decision ads only appear to users with high search intent. On the other hand, you might show your Facebook and Instagram ads to people interested in your industry while LinkedIn ads will target professional people. For awareness ads, you might choose to run YouTube ads to reach more people.
Today, we'll explore 5 high-impact low-effort optimization tips for PPC campaigns.
Disclosure: Some of the links below are affiliate links. I will earn a small commission, at no extra cost to you, if you purchase through these links. Your support encourages me to continue blogging and help with the costs of hosting this site. Thank you!
1. Choose The Right Bidding Strategy Based On Your Goals
As more PPC channels move from manual bidding to automated bidding, you will also need to keep pace with this technological change. Automated bidding takes away the tedious work of analyzing and adjusting your bids frequently. With automated bidding, the PPC platform automatically sets bids for your ads based on that ad's likelihood to result in a click or conversion.
Of course, it doesn't mean that automated bidding always wins. You can always choose to run experiments and see which bidding strategy works for you.
Do note that bidding strategy plays a key role in the success of your PPC campaign. Thus, you should select the bidding strategy based on your objectives.
If conversions, sales or lead generation is your goal, you can choose Maximize Conversions or Target Cost Per Action for your Google campaign. In fact, you can choose to Pay For Conversions only in Google Display campaigns (rather than clicks or views).
Facebook also offers a variety of bidding strategies. However, I usually choose the default Lowest Cost bidding strategy because it maximizes delivery and conversions that you can get from your budget. The key is to ensure that you choose the right objective and optimization for ad delivery. For instance, if my Facebook campaign has a Traffic objective, I will choose Link Clicks optimization if there's no Facebook Pixel on the page. However, if there's Facebook Pixel, I will choose Landing Page Views optimization instead.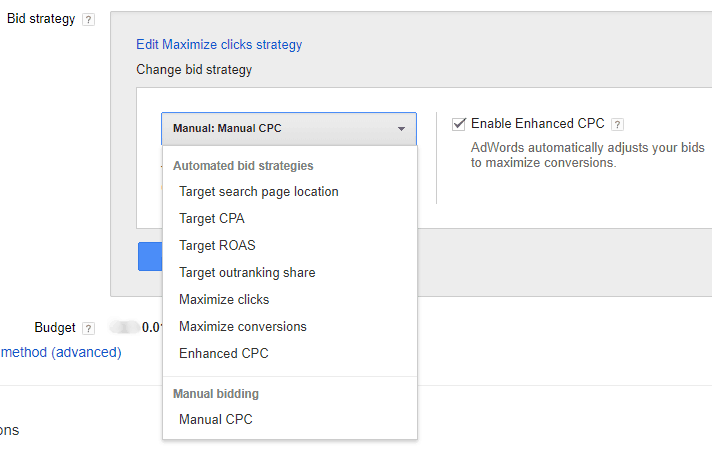 2. Gain An Edge Over Your Competitors: Run New Features, Campaign Types & Ad Formats First
Technology is driving change in almost every industry, including the digital marketing landscape. PPC networks are all working hard to create new features, campaign types and ad formats so businesses prosper and reach their target audience.
Let's look at Google. Google recently launched a new goal-based campaign type, Performance Max. This campaign allows advertisers to access all of their Google Ads inventory from a single campaign. It's designed to complement your keyword-based Search campaigns to help you find more converting customers across all of Google's channels like YouTube, Display, Search, Discover, Gmail and Maps. Performance Max drives performance based on your specified conversion goals, delivering more conversions and value by optimizing performance in real-time and across channels using Smart Bidding. Well, it doesn't just sound great. It works really well. Trust me, I run Google Performance Max for my client during my day job as a digital marketer.
Likewise, the recent Google Smart Display campaign. which combines automated bidding, automated targeting and automated ad creation, is very effective in lead generation too. This simple intelligent solution shows your ads in almost all formats across the Google Display Network, reaching people at all stages in the buying cycle. It's also easy to set up, much like Google Performance Max.
The takeaway from this is that you should keep abreast of changes in the various PPC ad networks. They'll probably have a monthly newsletter that summarizes all updates. Do subscribe to it and consider running these new campaign types, ad formats, features etc. By implementing them, you'll gain a competitive edge. In fact, you might be the first in your industry to run such ads (since your competitors probably haven't tried them yet).
Do take into account the effort required to implement these new features, campaign types and ad formats. Google Smart Display and Google Performance Max campaigns are low-effort campaigns since you only have to plug in assets that you probably already have if you run Google Search and Google Display campaigns. There's no need to adjust bidding or choose targeting since they're automated. Thus, they're easy to set up and maintain.
If the ad channels have new features that you would like to try, you can consider implementing them on one of your campaigns or set up an experiment to test the old setting vs new setting.
The key is to always monitor performance and conclude if the new campaign types, ad formats and features are effective.
3. Leverage The Power Of Machine Learning: Run Low-Effort Ad Formats
Ads come in all shapes and sizes. Most PPC ad networks now offer automated ad formats. In fact, I think AI-powered ad copies will be adopted by many brands and businesses in the future. Just look at how Google Ads offers ad suggestions that you can automatically apply after 14 days!
Google's Responsive Search and Display ads automatically adjust their size, appearance and format to fit available ad spaces. All you have to do is provide the assets (headlines, descriptions, images, videos, logos) and Google will create all possible combinations. Google's machine learning model then determines the optimal combination of assets for each ad slot based on your performance history. This simplifies your mundane marketing tasks of analyzing ads performance, creating ad variations based on winning ads and running the entire cycle again.
Likewise, Facebook offers a similar ad format: Dynamic Creative ad. Again, you simply provide Facebook with creative elements, such as images and headlines. Facebook will then automatically generate combinations optimized for your audience.
Google Dynamic Search ads, ideal for businesses with a well-developed website or a large inventory, use your website content to target your ads and help fill in the gaps of your keyword-based campaigns. The headlines and landing pages are generated using content from your website. You only need to create descriptions. This greatly reduces the amount of copywriting that you need to do.
4. Implement As Many Google Ad Extensions As Possible
This tip only applies to Google ads. Extensions expand your ad with additional information, giving people more reasons to choose your business. Although Google ad extensions only appear when your ads are at the top of the Google search results page, extensions help make your ads bigger and thus increase ad space.
Therefore, you should aim to implement as many Google ad extensions as possible. There are many ad extensions available:
Call
Location
Sitelink
Callout
Structured Snippet
App
Promotion
However, I would like to highlight some new ad extensions.
Image: create a more visually engaging Search ad by uploading relevant visuals that complement & enhance the message of your text ad
Lead Form: generate leads by letting people submit their information in a form directly in your ad
Also, do check your extensions regularly to ensure that information is up to date. You don't want to use an outdated number for your call extension or still continue running your promotion extension when your sale has ended.
5. Lead Generation Campaigns: Shortcut To Your Website's Lead Capture Forms
Okay, compared to the abovementioned tactics, this actually requires slightly more effort. However, a lead form is still generally easier than a web page.
Google, Facebook and LinkedIn offer lead generation campaigns where ads open to a lead form asking people for their contact details. The good point about this is that users don't leave the site. They can fill out the form while they're still on Google, Facebook and LinkedIn. The fields will also auto-populate based on their profile data. This seamless user-friendly experience results in users being more likely to fill up the form, compared to a form on your website.
Note that a privacy policy page is mandatory to run lead generation campaigns. Also, you can download the leads as a CSV file or integrate it with your customer relationship management (CRM) software.
I strongly encourage that you run lead generation campaigns because they have been very effective for most industries. And one key tip: keep the form as short as possible. Only ask for necessary form fields like name and email. If the form is long, people might feel discouraged to fill up.
Now It's Your Turn
Have you implemented any of the above optimizations for your digital marketing campaigns? How were the results? Do you have any high-impact low-effort PPC optimizations that you'll like to share with fellow marketers?
If you have marketing budget or prefer spending time on more important business matters, you can consider hiring a search engine marketing, display advertising or social media marketing expert from Fiverr instead. There are also top-rated professionals from Fiverr Pro who are hand-vetted for stellar quality and service.