If you're interested in marketing or work in the marketing industry, you're probably familiar with landing pages.
As a marketer who has created numerous landing pages over the years, I would like to share my tips and recommendations when creating landing pages. Here are some best practices to improve conversions.
Disclosure: Some of the links below are affiliate links. I will earn a small commission, at no extra cost to you, if you purchase through these links. Your support encourages me to continue blogging and help with the costs of hosting this site. Thank you!
What Is A Landing Page?
According to Wikipedia, a landing page is also known as a "lead capture page", "single property page", "static page", "squeeze page" or a "destination page". It refers to a single web page that appears in response to clicking on a search engine optimized search result, marketing promotion, marketing email or an online advertisement. The general goal of a landing page is to convert site visitors into sales or leads.
Specifically created for a marketing or advertising campaign, this standalone web page is designed with a single focus or goal, known as a call-to-action (CTA).
1. Prevent Leakage
A leak refers to any link on the page that takes a website visitor off the page and prevents conversions. In other words, you shouldn't have any link on your landing page that takes people away from your conversion goal.
Start by removing hyperlinks. Let's say, you're linking to an article, survey or study because it adds credibility to your copy. Instead of hyperlinking, consider adding a one-liner text that mentions the source.
You shouldn't be linking out to other pages. Your website visitors should only land on this landing page or move on to the thank you page.
I would also strongly recommend that you remove the navigation bar from your landing page. Most websites have a top navigation bar that allows website visitors to jump to various pages such as About Us, Contact, Blog, Products/Services. However, you won't need this navigation bar on your landing page unless your landing page is really long. Adding a navigation bar will distract your visitors and give them a way to leak out to other pages.
2. Craft An Enticing Headline
Your headline which appears at the top of your landing page should be attractive. Since this is the first text that your audience read, it should arrest attention and encourage visitors to continue reading.
A bonus tip that I would like to share is adding an eyebrow copy to your headline. An eyebrow copy is a line of copy (usually in smaller font size) that precedes the headline. Of course, it doesn't always have to be above your headline. You can also choose to place it below your headline. The purpose of the eyebrow copy is to elaborate your headline further. It allows you to add something without taking your headline space.
Although this isn't a headline for a landing page, this postcard ad effectively used an eyebrow copy together with a headline. The eyebrow copy of "Don't just live life…" together with the headline "Hear Life" highlights the importance of hearing. It also shows how hearing aids can make your life great because you get to hear the sounds that make life wonderful.
3. Hook Your Audience With Stunning Above The Fold
Above the fold refers to the visible section of a web page that people see before they scroll down.
This above-the-fold section of your landing page is important because it forms your visitors' first impression of your brand and determines if they'll continue scrolling down or exiting the page.
Using a static image as the background for this above-the-fold section is quite common. Your audience immediately see the products and services you offer.
You can also choose to insert a video or GIF if it explains your products or services. However, note that a moving background might be distracting. As a result, your audience might not be able to clearly read your headline.
4. Include Benefits & Features
In your landing page copy, do include benefits and features. They will provide logical and emotional reasons and encourage your website visitors to buy your products or engage your services. Check out my features vs benefits blog post for in-depth tips~
Also, ensure that these benefits and features stand out from the rest of your copy. For instance, you can pull them out into a bullet list and place them beside the form. Or you can create specific sections or a table in your landing page to highlight them.
5. Build Credibility
To build credibility, I strongly recommend that you add the following to your landing page. You don't have to include all. At least, include one of them.
Awards
Testimonials
Case Studies
Credibility is important, especially if you're just starting out or if your brand is new. Precisely because you lack brand awareness, it's necessary to show your audience that you're a legitimate business that offers products and services (which really solve customers' problems).
6. Sell Your Brand With About Company Section
At the end of the landing page, you can include a short write-up about the company. This could be one to two paragraphs.
If people are very interested, they'll go to your company website and learn more. But for now, you just need a few lines to explain who you are and what you sell.
7. Ensure Your CTA Is Irresistible
As mentioned, a landing page should only have a single goal. Therefore, you should decide on the CTA and highlight this throughout the page.
You can emphasize the CTA by using contrasting color, making the button big or even bolding and capitalizing the CTA copy. Check out my blog post for CTA tips~
Here are some CTA copies:
Learn More
Sign Up
Contact Us
Download Now
Get Quote
Shop Now
8. Boost Conversions By Optimizing Lead Generation Form
The form is probably one of the most important elements on your landing page. Here are some tips on how to optimize it.
Keep your form short and simple. This can be done by simply asking for necessary information. For example, if you only need the name and email of users to send them monthly newsletters, just ask for these 2 pieces of information. I strongly recommend that you limit the number of form fields. Try not to ask for too much information or you'll overwhelm people or even deter them from filling up the form.
A good location to place your form is above the fold where people can immediately see it when they land on the page. However, you can choose to put the form lower down the page if your product or service is expensive or if they're B2B. In this case, people need more persuasion before deciding to buy. Hence, it makes more sense to ask for visitors' information lower down the page.
If the CTA is a free resource (meaning that people who signed up the form will get access or be able to download a free resource), I like to ask my designer to include a small thumbnail beside the form. Specifically, it's a thumbnail of the free resource (eg. cover page of the brochure PDF). With an arrow pointing to the form or thumbnail, visitors will understand that this is what they'll get after filling up the form. You can regard this as a persuasion trigger that helps people visualize what they'll get after submitting the form.
There are also other persuasion triggers that you can add to entice people. For instance, I like listing 3 to 5 bullet points to the left of the form while the form is placed on the right. This is due to the Z-pattern. The bullet points could be takeaways from the webinar or content of the brochure. You can also add phrases like "Cancel Anytime", "Free Shipping", "No Hidden Fees", "Hassle-Free" and "14-Day Free Trial" near your form to alleviate their doubts and assure them that they are making the right choice.
Bonus Tool: Lead Generation Software – OptinMonster
As mentioned earlier, forms is one of the most important elements in your landing page. Therefore, you should take special care when designing your form.
As the #1 most powerful conversion optimization toolkit, OptinMonster offers a variety of lead generation forms that you can use on your landing page. Here are some features and benefits that you'll enjoy:
Beautiful Lead Capture Forms
Multiple Form Types: Popups, Floating Bars, Fullscreen Cverlays, Slide-ins
A/B Testing Made Easy
Exit Intent® Technology
Page Level Targeting
Advanced Traffic Redirection
Analytics and Insights
OnSite Retargeting® and Personalization
Bonus Tool: WordPress Theme – Elegant Themes Divi
If your website is built with a CMS like WordPress, you can consider getting a WordPress theme like Elegant Themes Divi. This is also the theme that I'm using for this website. Here are just three of the many reasons why I love this WordPress theme:
Customization: Complete Design Control Over Everything
Marketing: eCommerce, Lead Generation, Built-In Split Testing and Powerful Conversion Insights
Compatible with WooCommerce
For design noobs like me, this theme is like a godsend! Its powerful drag-and-drop builder has made my vision a reality. I can simply create whatever design I have in my mind on my website using Divi.

In addition, there's this feature called "Divi Leads" where I can run split tests. This allows me to continuously improve my landing page's conversion rate.
You'll also gain access to Monarch, a social sharing plugin for WordPress. With this plugin, you can create a custom social sharing experience for your visitors by placing sharing buttons at various locations (eg. floating sidebar, inline above/below content, automatic pop-up) based on different triggers (eg. timed delay, after commenting, upon % scroll).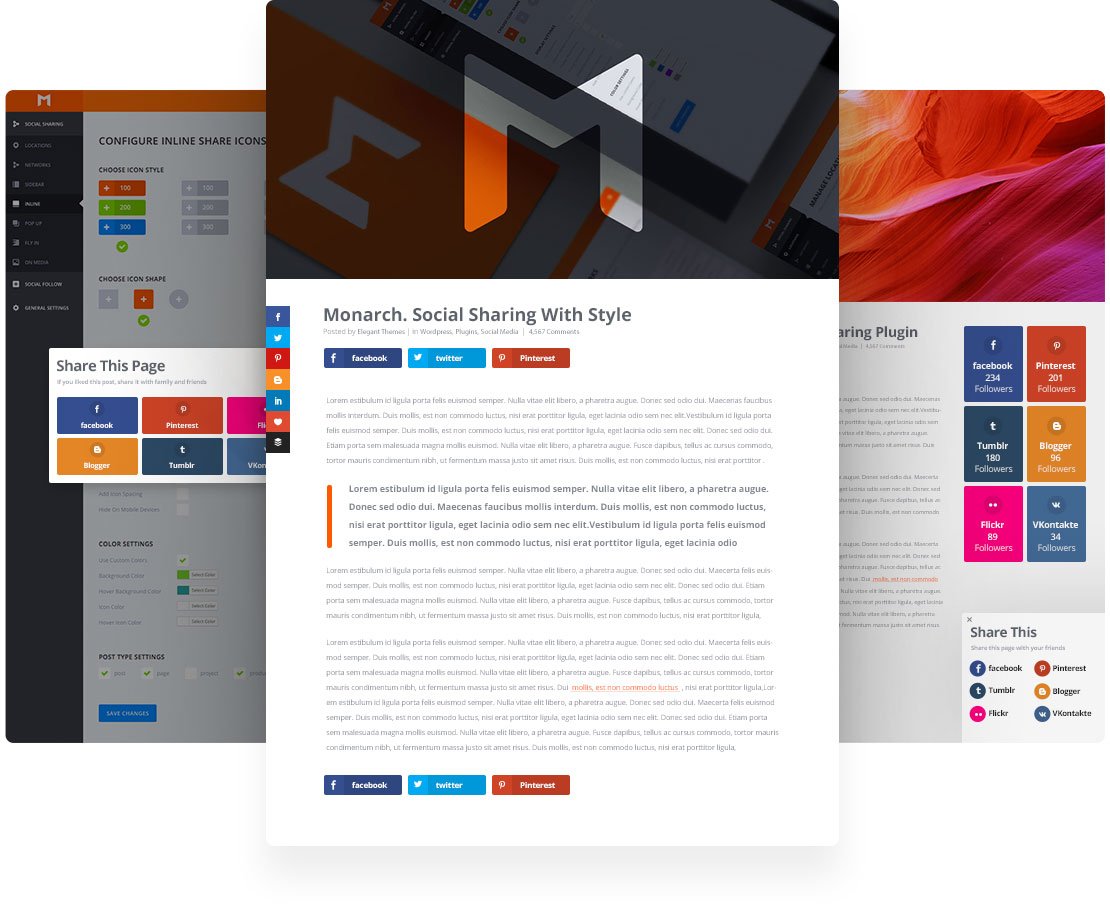 Bloom is another exclusive WordPress plugin for Elegant Themes users. This email opt-in plugin helps you to gain more email subscribers. Likewise, there's a variety of opt-in types and locations (eg. automatic pop-up, widget, require opt-in to unlock content) based on specific user interaction triggers (eg. after scrolling, after purchase, after inactivity).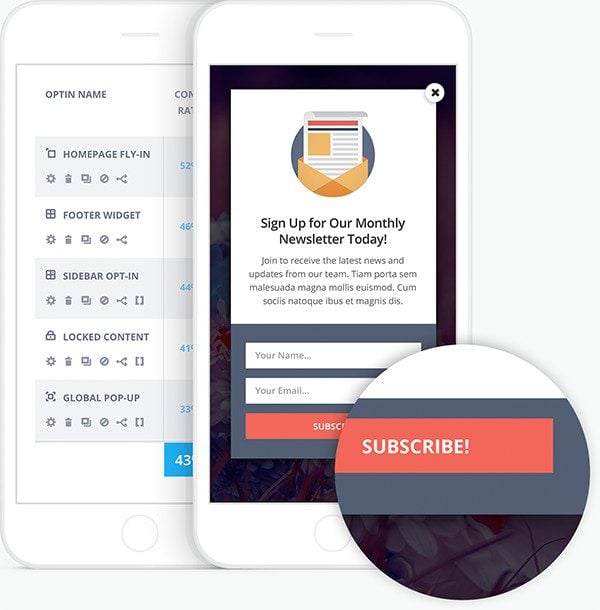 I also strongly recommend that you get a child theme so whenever there are updates to the parent theme Divi, the changes you made to the code aren't erased. In my case, I'm using Girly child theme from Divi Lover.
Now It's Your Turn
Do you have any tips, best practices or recommendations when creating landing pages?