The last book of Blood Hunter Trilogy, The Hunt, is now available~
Finally, we get to see Azalea's past. What made her who she is today.
Also, I know you've waited very long for this… Raven and Tristan are finally taking a step forward in their relationship! Okay, I'm not going to give any spoiler but just know that they'll have a romantic scene 😉
So I didn't expect this story to be a slow burn romance when I was planning and plotting the scenes. But this scene really didn't pop up in my mind until the last book of the trilogy. Maybe it's because of Raven's personality or they're both busy with other things hmm :/
If you want to get your hands on this scene, here's your chance!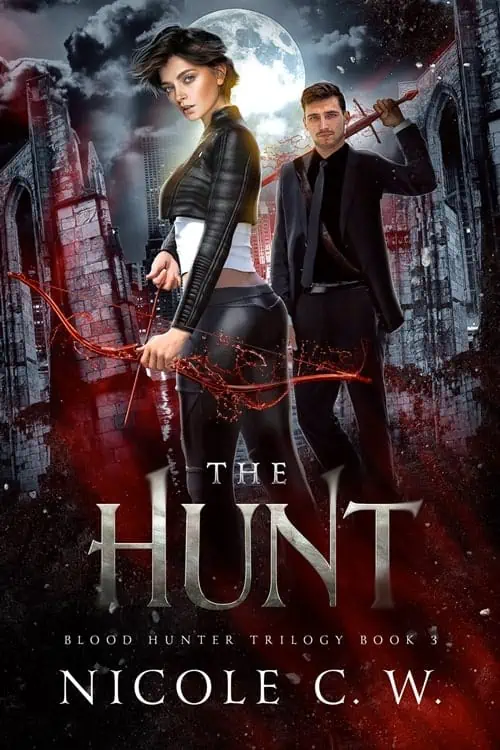 The Hunt
Blood is my weapon. Blood is your food. Blood is our connection.
The old Tristan is back. But Raven's wish was shattered: Tristan is going right back to the lair where the woman is… as a spy.
Join Raven in her adventures as the hunt between her and Azalea continues.