The second book of Blood Hunter Trilogy, The Hunted, is now available~
So there'll be more chapters in the present than chapters in the past.
And we'll finally have some cute scenes between Raven and Tristan 💘
The book cover also features Tristan for the first time! Here's to the man who has Raven's back.
Are you ready to continue the heart-pounding adventure?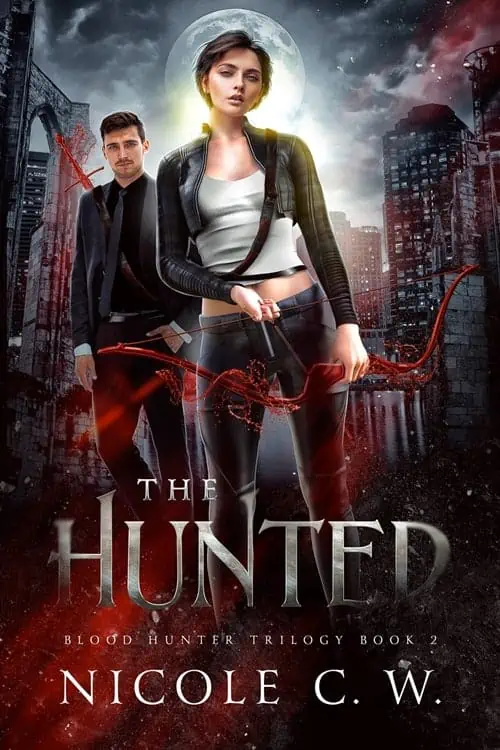 The Hunted
Blood is my weapon. Blood is your food. Blood is our connection.
Meeting Tristan was all Raven ever asked for. But now that she did, everything she knew about him had fallen apart. And this is all related to that woman… Azalea.
Join Raven in her adventures as she escapes being hunted down by Azalea and her army of vampires.