If readers feel that a book is interesting, they'll want to learn more about the author behind the story.
Some readers, on the other hand, will want to know who the author is before buying the book (especially for non-fiction where readers prefer reading books by industry thought leaders).
Your author bio is thus an introduction of yourself to readers.
A compelling author bio will make a great first impression and encourage readers to buy your other books.
Here are some tips on how to write your author bio.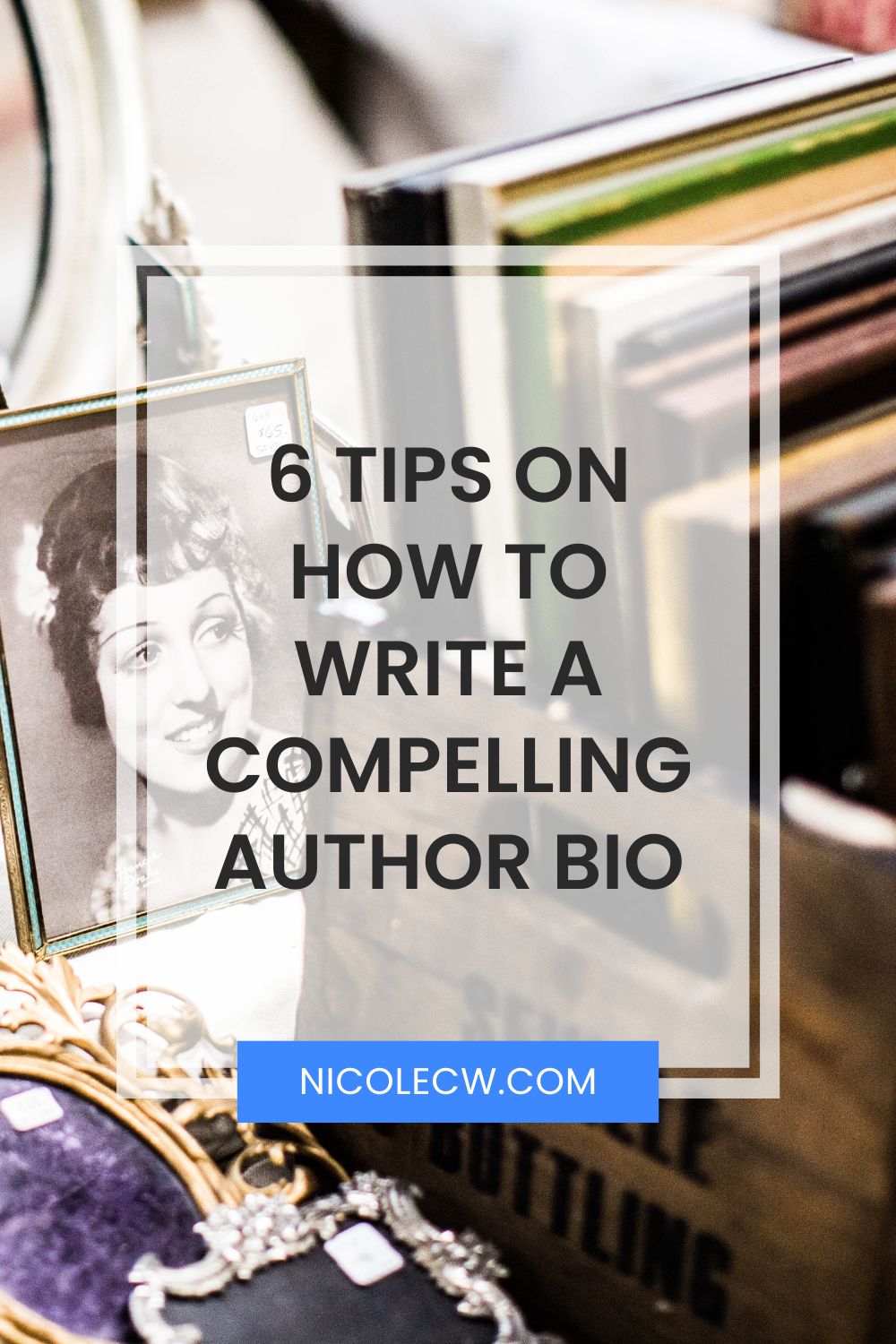 Disclosure: Some of the links below are affiliate links. I will earn a small commission, at no extra cost to you, if you purchase through these links. Your support encourages me to continue blogging and help with the costs of hosting this site. Thank you!
Stick To The Rules
I don't really like this but there are some rules you need to follow when writing your author bio.
Your author bio needs to be written in third person, present tense.
Keep it short and punchy. It shouldn't be too long like an essay. A short paragraph will do.
I also suggest that you add a call-to-action (CTA) such as
Visit your website: include your website URL
Subscribe to your newsletter: include newsletter signup page URL
Follow you on social media: mention your social media usernames/handles
This way, interested readers can get in touch with you and learn more about you and your books.
Talk About Your Books
You should of course talk about your books.
But bear in mind that your book blurb already explains what the book is about. Hence, your author bio should aim to cross-sell your other books.
Talking about your books also builds credibility where you show readers that you've written numerous books in the genre or about the topic they're interested in.
You could mention things like
Genres & topics that you usually write about
Your most popular books
Number of books you've published so far
Introduce Yourself
You'll need to pull away from the products and introduce yourself.
But how much you want to reveal is totally at your discretion. You might choose to only reveal certain information about yourself. For instance, I'm not comfortable sharing about my age (it's a woman thing *winks*).
Bear in mind to let your readers know the person behind the book. Show that you're a human like them.
You could consider sharing personal information, such as
Your age
Your hometown
Your family
Your likes, dislikes, things you love, activities you enjoy
How you fell in love with writing
When you started writing
When you published your first book
Highlight Awards & Achievements
If you've won any awards or achievements, highlight them. Whether it's an award for your book or if you've achieved something, you need to emphasize them.
This is especially important for non-fiction. You need to show your credentials to build trust. The key is to position yourself as an industry thought leader. This way, readers are more likely to feel that your book is worth purchasing because they get to learn from an expert.
Be You
As its name suggests, author bio is about you.
This is where you can showcase your personality. Write the bio in your voice, tone and style.
If you're a humorous person, you can consider adding something witty. If you love puns, add puns into your bio and your book as well.
The goal is to let readers have a feel of how you're like.
Be Memorable
Make readers remember you by leaving a deep impression.
Add something quirky. It could be your humorous personality, the puns or a weird habit you have.
Readers should walk away, remembering that you're not only the author of this book but also someone who _____ (this is where you fill in the blanks and what you want readers to remember you as).
Now It's Your Turn
Do you have any tips on how to write an author bio? Or would you like to share your author bio with fellow writers and see how it can be improved?
If you have difficulties crafting your author bio, you can hire a professional at Fiverr or Fiverr Pro to do this.
You can also consider joining book publishing and marketing classes at Fiverr Learn or CreativeLive.