Whether you're an aspiring or established author, there are definitely some sites that you frequently visit to get writing or publishing tips.
Well, I have my own list of resources too.
And today, I'll like to share them with you and all other writers.
I hope you find this list of resources useful!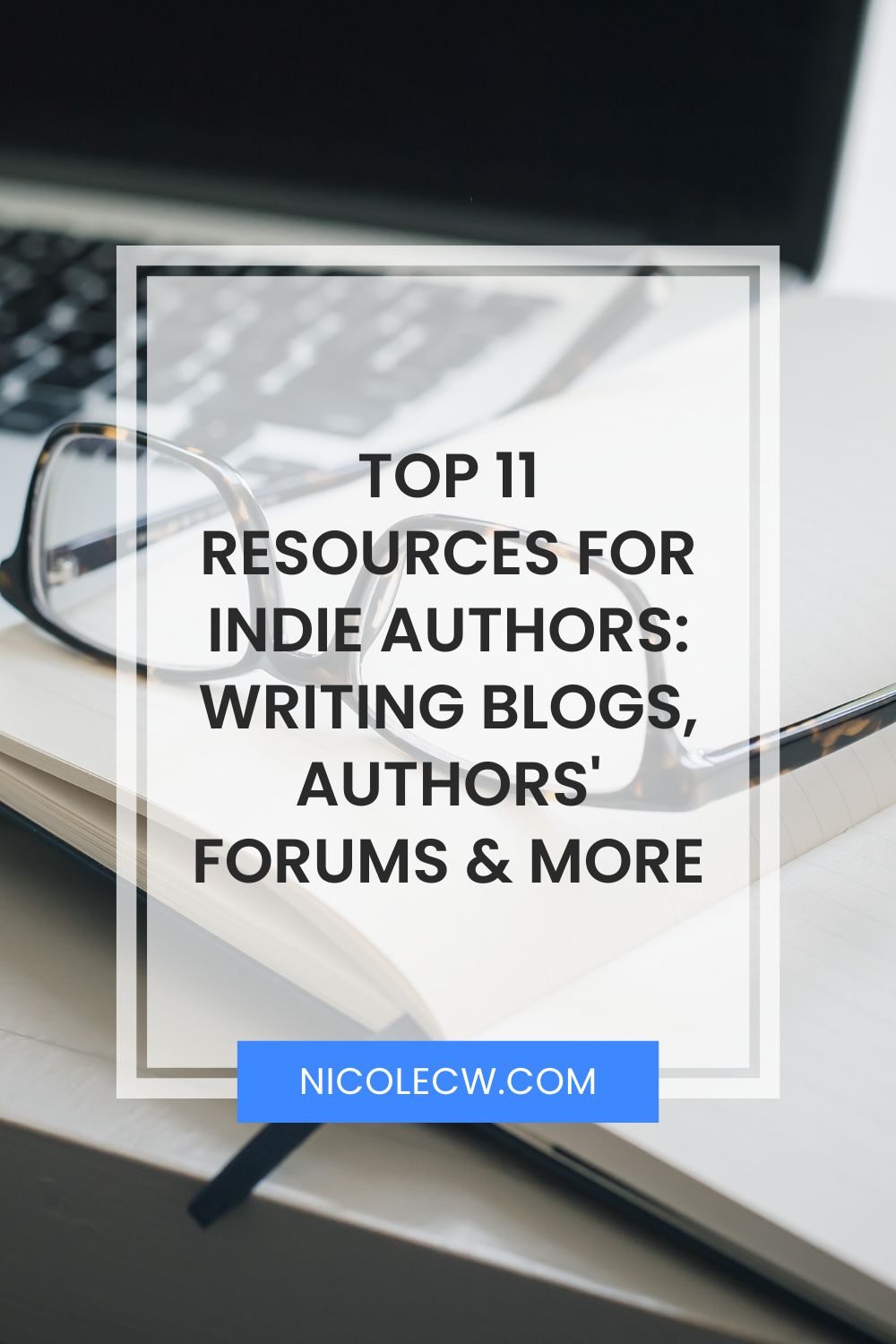 Disclosure: Some of the links below are affiliate links. I will earn a small commission, at no extra cost to you, if you purchase through these links. Your support encourages me to continue blogging and help with the costs of hosting this site. Thank you!
Reference For Writers

Reference For Writers is one of my favorite writing resources. It has all sorts of writing tips, from grammar to vocabulary. There are also fiction writing tips like characterization and worldbuilding.
I literally browsed through every page and copied some useful notes into my Evernote. Just look at my Writing notebook stack and the numerous notebooks and notes it contains!
The Editor's Blog
I first stumbled upon The Editor's Blog while searching about when to spell out numbers in fiction. And this was a really comprehensive article which listed out numerous situations (from ordinals, hyphens, money and more).
Beth, the author behind this blog, posts about writing tips, grammar & punctuation, craft & style etc. This writing/editing blog is a terrific resource if you want to write better.
Writers' Cafe at KBoards
This is a forum where indie authors usually hang out, including authors who just started publishing, aspiring writers as well as established authors. It's very active with new threads and replies every day.
You can post about problems you're facing or just talk about small milestones or achievements. Not only can you consult other experienced indie authors, you can also be motivated by the stories others have shared. Or even better, make some author friends!
I didn't register myself as a user (more like a stalker now hahaha). But I've learned a lot from the insightful posts. I've also discovered some talented book cover designers.
The Creative Penn
Joanna Penn, a thriller fiction author who also writes non-fiction for authors, is the one behind this site. She creates podcasts about writing and publishing every week and also posts transcripts of her interviews with authors in her blog. Each interview will focus on a certain topic like publishing trends, book marketing and more.
So whether you're a visual or auditory learner, you can always learn from other authors here through the blog articles or podcast episodes.
Jane Friedman
With 20 years of experience in the publishing industry, Jane blogs about writing and best publishing practices. In fact, her blog has won numerous awards and is one of the top sites for writers. There is a wealth of knowledge that you can gain from her posts.
Nicholas Erik's Self-Publishing Guides
Nicholas is an indie author who writes science fiction. He has created comprehensive guides about what he has learned over the years of self-publishing his books. There are guides about marketing and promoting your novels, writing to market, publishing strategies and more. In fact, they're so insightful that I've noted them down in my book marketing to-do list.
ALLi Blog
Written by members of the Alliance of Independent Authors, this is a self-publishing advice blog that covers the entire process of publishing. For instance, editorial, distribution and licensing publishing rights. It also includes writing advice and tips on how to run an indie author business.
Reedsy Blog
Reedsy is a place where authors can find and work with professional editors, book cover designers and more. Their blog includes articles about writing tips, publishing advice and book marketing ideas.
BookBub Blog
If you've researched about self-publishing, you must have heard of BookBub (the best marketing tool for books). BookBub is the top promotion site for books. BookBub featured deals, where you promote a discounted book to thousands of readers, are really hard to get. But if you manage to get a featured deal, it will definitely boost sales.
Their blog offers book marketing and publishing tips. This also includes tips on how to boost your chances to land a BookBub deal.
Reddit
Being one of the top social networking sites in the US, you can always join one of the subreddits related to writing or self-publishing. These are the ones I've joined:
Author Earnings
Last but not least, Author Earnings is where I get detailed reports about the publishing industry, book sales, author incomes and more. There's a new report every few months filled with comprehensive charts and in-depth analysis.
You can then make informed decisions, like whether to write a more profitable genre, go wide or create an audiobook.
Now It's Your Turn
Are there any other blogs, forums or sites that you always go to? Leave a quick comment below to add to this list of resources. Happy writing and publishing~
You can attend classes like How To Write And Publish An eBook and Sell Your First 1000 Books. Or better yet, watch streaming broadcasts of free online classes at CreativeLive! You can also join online courses at Fiverr Learn~