When I was looking at my Google Search Console performance report, I realized that my news article on my first author branding journey had quite a few clicks and impressions (I've recently rebranded so do check out my rebranding journey~). This caught me by surprise since it wasn't a blog article so I didn't expect much traffic. Upon digging further, I noticed there were quite a few search queries on romance author taglines. Thus, I decided to create this blog post.
A tagline is a memorable set of words that captures your brand's unique value. I understand how difficult it is to define your brand in a few words. You probably spent a lot of time getting the words right. Here are some tips when crafting a tagline as a romance author.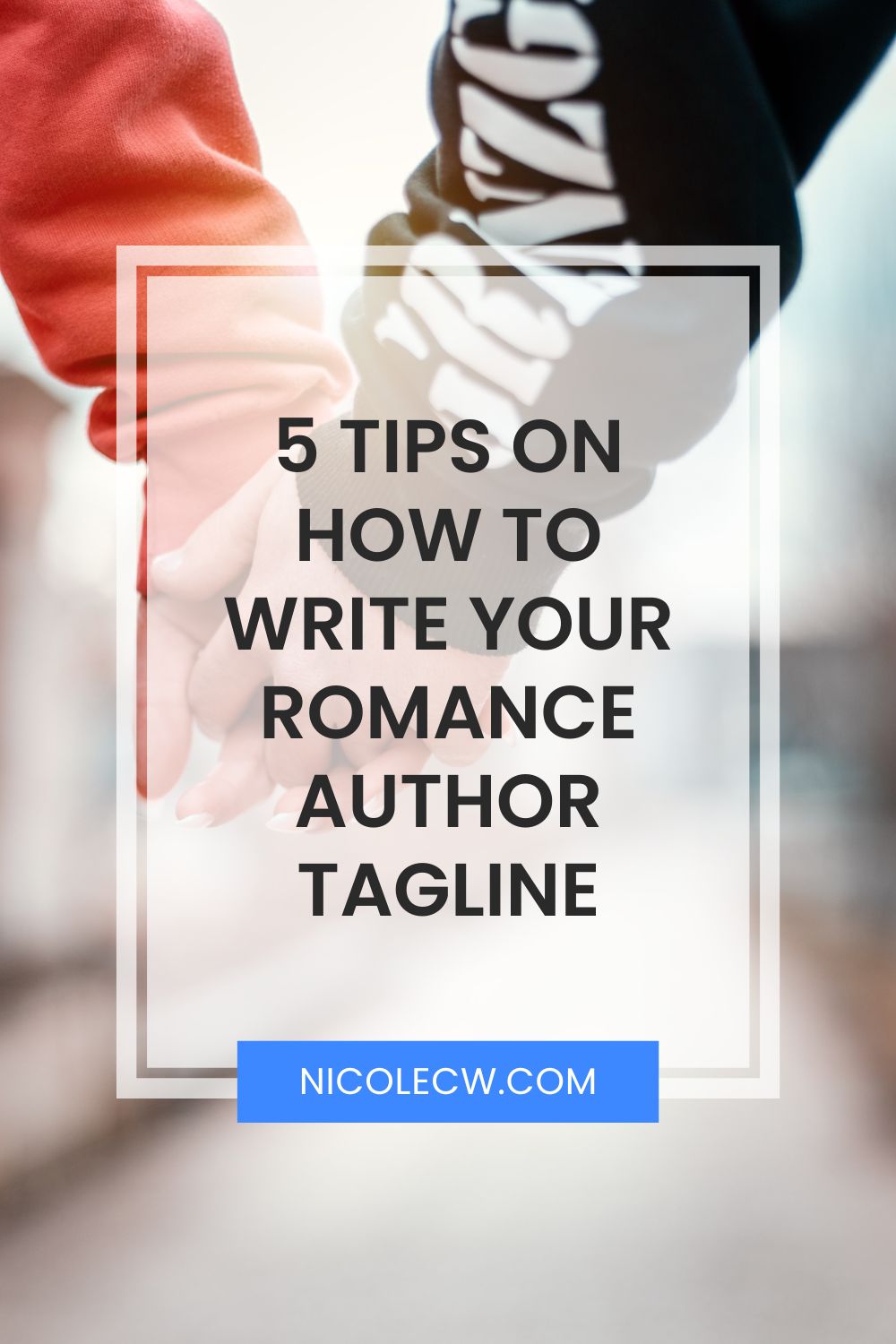 Disclosure: Some of the links below are affiliate links. I will earn a small commission, at no extra cost to you, if you purchase through these links. Your support encourages me to continue blogging and help with the costs of hosting this site. Thank you!
1. Include Genre Or Type Of Romance
The most obvious thing to include in your tagline is your genre. By specifically stating that you're a fantasy romance or paranormal romance author, people will immediately know if your books suit their taste. You can also take this a step further by precisely stating the specific type of romance that you usually write about.
This is the most basic and simplest tagline. It's okay to use this when you're first starting out and are unsure if there's any similar element across your romance novels.
However, if you intend to write a few genres (sticking to one pen name for all genres, rather than a pen name for each genre), this might not work as well. If you write across many genres, listing all the genres in your tagline will make it really long. It might also be odd if your genres or types of romance are exact opposites like horror romance and fantasy romance, clean romance and steamy romance.
2. Highlight Characters
If your books are character-driven, consider highlighting your characters in your tagline.
Let's say your love stories always feature certain characters, you can include that in your tagline. For instance, "alpha males" and "strong-willed women".
This is great if you have numerous readers who love your characters. You might even get some inspiration from the raving reviews they have about your protagonists.
I think this is a great tagline if your characters are the essence of your books. They could be the ones driving the plot. Or your novel is a bildungsroman. Meaning that it's a coming-of-age story that focuses on the protagonist's journey from a child to an adult. This journey of a young person from naïve to wise, from idealist to realist and from immature to mature.
However, bear in mind that this works only if most of your stories feature similar characters (eg. alpha male). If you can't find a pattern about the characters across your various stories, this tagline might not be suitable.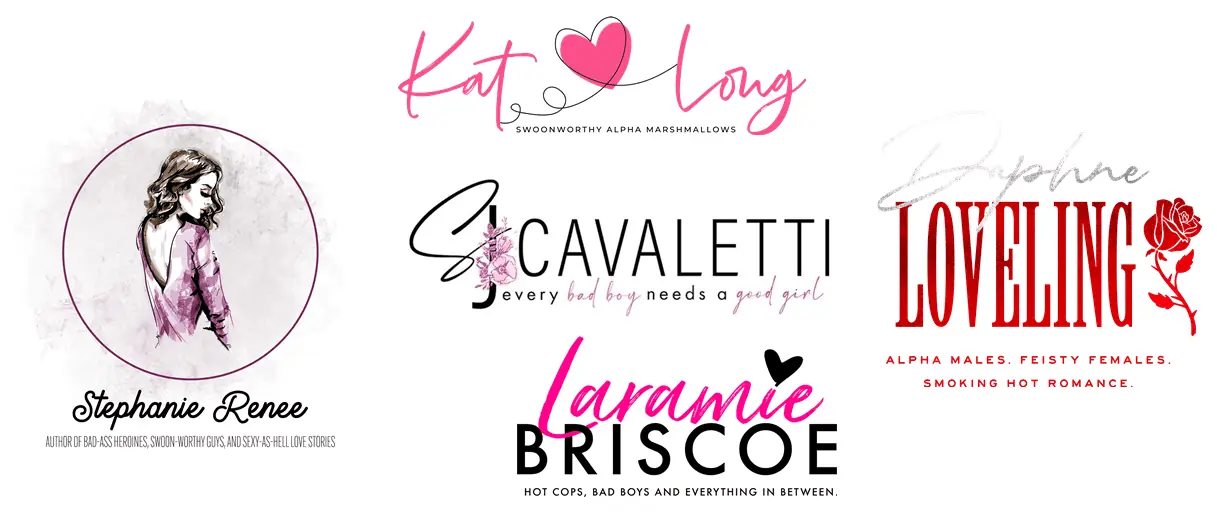 3. Incorporate Romance Trope
A trope is a significant or recurrent theme, plot device or character attribute. Some tropes can span genres while some stay within one or two genres. A trope is used so commonly in the genre that it's seen as commonplace or conventional. It gives a recognizable starting point to the story that a reader can recognize.
Here are some romance tropes:
Love Triangle
Friends to Lovers
Enemies to Lovers
Forbidden Love
Second Chance
If you notice that most of your stories revolve around a certain trope, you may want to shout it out in your tagline.
But many romance books use these common romance tropes. So what makes your books different?
It is the storylines, characters, themes and many more that differentiate each book.
Likewise, just using these tropes as your tagline is not enough. Instead, your tagline should include the trope and something unique about your stories. Here's an example: "Friends to lovers seaside romance".
4. Emphasize Common Elements Or Characteristics
As mentioned above, it's recommended to include the element or characteristic that ties your romance fiction books together.
This could be the setting or location like small town romance. Or the theme like light vs dark, nice girls who melt the hearts of bad boys.
Look back on all the stories you've written so far, the manuscript you're writing now and upcoming story ideas. Do you see a common thread among them? Is there anything that ties your stories together?
Also, consider reading the reviews from readers. Are there any words or phrases they repeatedly say about your books? Such reviews will be more objective and readers (especially those who read many of your books) may discover that there's something common about your books. Whether they like it or not is another issue. The key is whether you agree with what they point out. If you do, you can consider highlighting it in your tagline and perhaps, you might find a community of readers who love this.
5. Put Your Own Spin
And of course, there's no rule where your romance tagline has to fall under one of the abovementioned categories. You can always customize your author tagline by adding some of your personality, values and beliefs!
For example, a tagline of "breaking & mending your heart" gives the impression of second chance love and hints that you're a sentimental writer. But the biggest takeaway for me is that the author has a realistic view of love. He or she knows that love isn't perfect or that love is without conflict. And that's exactly what love is.
Now, let's see another example: "Believe in love again". This tagline is focused on the brand's mission. It answers the questions of why you are writing and what your goal or purpose in writing these books is. Again, this reveals how the author is hopeful about love. It's like he or she is trying to encourage readers to believe in the power of love.
All these are taglines I made up myself. But here are some actual taglines used by romance authors:
Bonus Tip: Keep An Eye On Your Competitors & Collect Their Taglines In A Swipe File
Need inspiration? Consider looking at the taglines of other authors. Keep a swipe file of other romance authors' taglines.
By collecting these taglines, you'll have a better idea of what things authors in your genre include and how they craft their taglines. Also, do jot down what you like and do not like about these taglines as well as any thoughts or feelings about them. From this, you might figure out a pattern of what you like and perhaps, incorporate these elements into your tagline.
Bonus Tip: Ask For Feedback
After you're done crafting your tagline, ask your readers what they feel about it. Does the tagline show the type of romance fiction books you write? If you have a few taglines but are struggling to decide on one of them, you can ask your readers to vote for the favorite. Ask them what they like about it and if they have any thoughts on how to improve the tagline.
Also, it's good to ask people who aren't your readers. Ask them what impression they have about you and your books from the tagline alone. Based on their answers, determine if these people have accurately guessed the type of books you write. If most of them are wrong, you probably need to rephrase or create a new tagline so that your fans as well as readers who have never read your books know who you are and what type of stories you write.
Now It's Your Turn
How do you go about writing your author tagline? Do share your tips with fellow authors~
P.S. Check out my experience for both my first branding as well as my rebranding~
Consider hiring a logo designer from Fiverr or Fiverr Pro (this was what I did for my first branding) or create a professional logo yourself in a few clicks with Fiverr Logo Maker. These are all affordable options which are great when you're just starting out. This way, you can invest your budget on other things like book cover design and editing.