As an author, there are many tasks I need to do besides writing, such as formatting, publishing and marketing.
There are tasks where I'll hire professionals like book cover design. There are also some tasks which I use certain tools to do because it makes my life easier.
Today, I'll review one of these tools: StoryOrigin.
StoryOrigin is a cross-promotional marketing tool for authors—designed to help authors work together to build their email lists, increase sales/page reads and get more reviews.
Here are the pros and cons of StoryOrigin. I didn't really use most of its features. I mainly used it to create and distribute ARCs and review copies. Do check out my blog article on how you can simplify your book review process with StoryOrigin.
Alternatively, read about my honest review of BookSirens (a book review site)~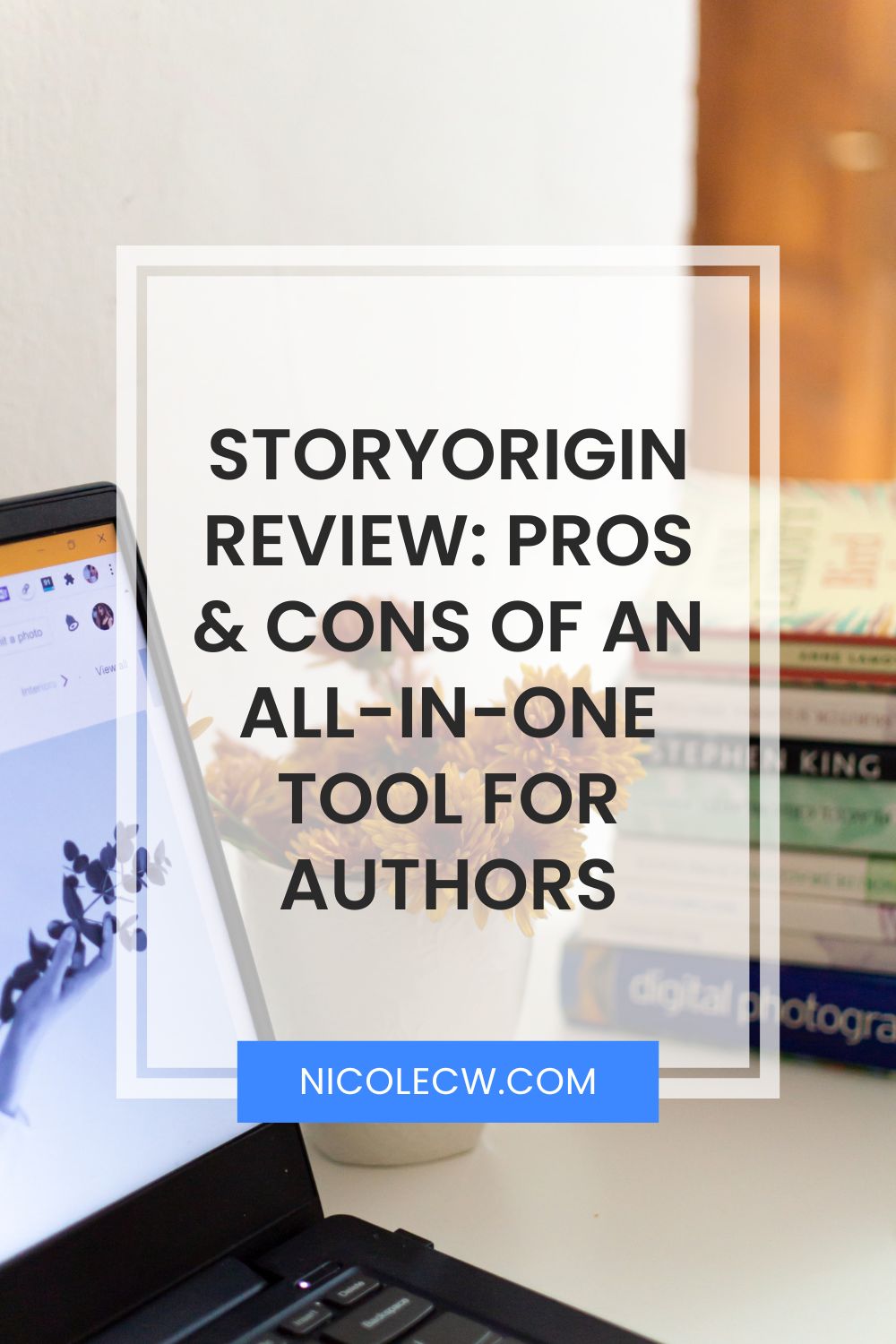 Disclosure: Some of the links below are affiliate links. I will earn a small commission, at no extra cost to you, if you purchase through these links. Your support encourages me to continue blogging and help with the costs of hosting this site. Thank you!
Pro #1: Designed To Empower Authors
Designed for authors, StoryOrigin has everything an author needs in one place. The tool helps you in writing, publishing and marketing.
Just check out the amazing features that StoryOrigin offers:
Review Copies
Universal Book Links
Reader Magnets
Autdio Promo Codes
Audiobook Links
Direct Downloads
Newsletter Swaps
Group Promos
Built-In Calendar
Campaign Note Keeping
Word Count Tracking
Pro #2: Build Your Email List Subscribers
Building your mailing list is key to success for most authors, especially for those who just debuted or started their writing journey.
Your subscribers are your fanbase of loyal readers. They have willingly provided you their email address so you can communicate with them, share with them updates of your current WIP or promotions of your books.
Email lists are better than social media as a channel to communicate with your readers. Most social media newsfeed (whether Facebook or Instagram) uses an algorithm to prioritize the content that a user sees. In other words, there's a chance that your hard-won fans might not see your content.
Also, the social media landscape is fast-paced and ever-changing. Do you remember MySpace? In 2008, Facebook overtook MySpace's membership. This is an apt example of how a popular social media platform can be wiped out by an emerging social media platform.
Rather than relying solely on social media which may fall out of season, it's better to communicate directly with your fans via email. With email marketing, you get to decide who receives your newsletter. Plus, you can also manage your subscribers.
StoryOrigin allows you to create reader magnets. This can be a free book or a sample (either the first chapter or the first few chapters). StoryOrigin will then automate delivery of this reader magnet and collect subscribers for your mailing list. In addition, you can limit downloads to verified mailing list subscribers or contacts in a specific mailing list. With the numerous integrations, StoryOrigin can automatically send your readers' contact information to your email service provider like MailerLite and more.
Pro #3: Grow Your Readers & Reviewers
With StoryOrigin, you can create Universal Book Links and Universal Audiobook Links. You can then send readers to their preferred, country-specific store in just one click.
In addition, you can create review copies and automate your book review process. StoryOrigin also allows you to add your Facebook Pixel to build custom audiences for ads. Check out my blog article for a step-by-step guide on how StoryOrigin simplified my book review process~
Likewise, StoryOrigin automates distribution and review tracking for audio promo codes.
Pro #4: Multiply Your Reach
Leverage the author community at StoryOrigin and cross-promote your books. When you connect with other authors in your genre and share each other's stories, you'll reach a wider audience together. There are 2 features that you can tap into
Newsletter Swaps: Connect with other authors to swap mentions in upcoming newsletters (ie. you promote their book in your newsletter & they promote your book in their newsletter)
Group Promos: Team up with multiple authors to promote a single landing page showcasing all your books
Evan, the indie developer of StoryOrigin, recommends that you should split your newsletter into two sections
Personal updates, general interests and progress reports
Promotions
Under the Promotions section, you can include both Newsletter Swap and Group Promo.
Pro #5: Simplify Your Life
Besides saving your time, StoryOrigin helps you to stay organized. You can easily see your upcoming campaigns and set writing goals.
Simplify your life with the following features
Built-In Calendar: See your upcoming newsletter swaps & group promos at a glance
Campaign Note Keeping: Keep all of your notes & promotional links in one place
Word Count Tracking: Track & calculate daily targets to hit deadlines & stay motivated
Pro #6: Affordable Pricing
StoryOrigin's plans are affordable. No matter what stage you're at as an author, you can definitely get a plan that suits you.
I highly recommend that you identify your needs first. For example, what are the specific features that you really need (not want). From there, you can then decide which plan would be better for you.
The free basic plan allows you to create universal book links and integrate email service providers. There's also unlimited file delivery.
With the $10/month or $100/year standard plan, you can cross-promote your books through Group Promos and Newsletter Swaps, create review copies, distribute audiobook promo codes and all the other features.
Con #1: All-In-One vs In-Depth
Ever heard of Notion?
Notion is an all-in-one tool that replaces Evernote, Google Docs, Asana, Trello and more.
I feel that Notion is similar to StoryOrigin where it tries to be and do many things.
Depending on your preference and needs, you'll have to identify the features you need and compare StoryOrigin with other author software. For instance, I don't use Notion because there are some features I like and need in Evernote. But at the same time, this means that I have quite a few apps: Evernote to write blog posts, Asana for a checklist of tasks when publishing blog posts.
This ultimately boils down to generalization vs specialization, breadth versus depth.
Rather than saying StoryOrigin is the best tool for all authors, I recommend that you try out the various features and decide for yourself whether you like StoryOrigin. In fact, you can always use StoryOrigin and other author software together to supercharge your marketing!
Now It's Your Turn
As I mentioned, I've only used StoryOrigin to create review copies so I can't really rate how good the other features are. But I really like that StoryOrigin made my book review process a breeze.
Feel free to share your experience using StoryOrigin. Or let me know if you encounter any issues, I'll try my best to help you~
PS. Evan, the man behind StoryOrigin, is very friendly too (based on his emails). I'm sure he'll be happy to help 😀