So you've decided to write a book.
Whether it's a fiction or non-fiction book, you will go through these 5 stages:
Planning
Writing
Editing
Publishing
Promotion
Each stage is important and helps to ensure that your final manuscript is polished and gets into the hands of as many readers as possible.
Wherever you are in the writing process, I hope these tips will be useful to you.
Disclosure: Some of the links below are affiliate links. I will earn a small commission, at no extra cost to you, if you purchase through these links. Your support encourages me to continue blogging and help with the costs of hosting this site. Thank you!
1. Planning Stage
This is a crucial stage and probably the first stage you'll encounter.
In the planning stage, you'll be brainstorming ideas and plotting your novel. This is especially important if you're a plotter like me. Even if you're a pantser who flies by the seat of your pants, you'll still need to think about your book's main idea. If you're unsure which type of writer you are, check out this article on Plotter vs Pantser.
1a. Overall Book Idea
Think of the big picture first: What is your book about?
Try to come up with an overall story idea. It could be a story about a magical school or a love story between two friends.
If you're writing non-fiction, this could be the topic that your book will revolve around. For example, finance or health.
This overarching idea will guide you as you plan the specifics of your book.
1b. Specifics: Subtopics, Characters, Setting etc.
Next, we'll go into the specifics.
If you're a fiction writer, this is where you can start your characterization and worldbuilding. And of course, plotting your novel.
Plan your characters (eg. strengths, weaknesses, goals, fears), including their names
Conduct research if you're using real-world settings
Brainstorm worldbuilding ideas if you're creating a fictional world
Plotting events & conflicts
This is where I brainstorm and research character names. I like choosing names that are meaningful and specific to my characters. You can also consider using an outline, timeline or beat sheet to keep your story on track. During this stage, I sometimes go as far as brainstorming the book title and book cover.
For non-fiction, you need to brainstorm some subtopics and specific points that support or are related to your main topic. You can try arranging them so they flow logically. It will then be easier for you when you write later on.
If you come across any informative articles while researching your topic and subtopics, do bookmark them for future reference. The same applies to books and case studies that you might include in your non-fiction book.
Bear in mind that the breadth and depth of the specifics will vary according to each writer. Pantsers may just touch and go. For instance, Chapter 1 could be the couple's first encounter. On the other hand, plotters may go into details like where and how the couple first met each other.
There are many tools you can use for this.
Google Workspace (formerly G Suite): includes a range of Google apps like Google Drive, Docs, Sheets, Slides and many more
Evernote: includes Web Clipper to save and annotate web pages and articles as well as many Creative Writing templates like 3-Act Structure and Character Profile
You can also consider getting novel planning worksheets and even writer's journals on Etsy. These notes are quite comprehensive, with templates for word count trackers, novel outlines, character profiles, worldbuilding basics and more.
2. Writing Stage
And this is where you begin writing!
It's also where your first (ugly) draft is born…
Anyway, the hardest part about writing your novel (in my opinion) is filling this empty white paper with words.
But you'll get there eventually. It's just a matter of time.
Even if you write 10 minutes or 10 words a day, you'll eventually finish the book. Just that it'll take years.
The key is discipline. You need to make an effort to write every day. For example, you can cultivate a habit of writing when you wake up or before you sleep.
Like I mentioned, your first draft will certainly be lacking. This is not to say that we should succumb to our inner critic. Of course, our first draft won't be good enough (because we haven't edited it yet). In fact, most writing articles recommend that you should turn your inner critic off since the point of a draft is just to have words on the page. You can always edit later on during the editing stage.
But I know how hard it is to switch this inner critic off. Even till today, I still can't turn off my inner critic. In fact, I'm still editing as I write (a habit that I can't break).
The most common software to write your manuscript would be Microsoft Word. But you can also explore other software like Google Docs or Scrivener that is designed specifically for writers (available on both Windows and Mac). This go-to app for writers automatically saves your draft while you write and has formatting tailored to submission guidelines (eg. Kindle eBooks, ePub, Final Draft). This all-in-one software also has numerous features:
Corkboard: rearrange your manuscript by reshuffling index cards that contain synopses
Scrivenings: break your text into manageable sections of any size
Snapshots: take a snapshot of your draft before a major revision and you'll be able to return to the earlier version whenever you want)
Compare: show you what you've changed
3. Editing Stage
Here's where you touch up your draft.
There are a few ways you can do this:
3a. Self-Editing
The most affordable way is self-editing where you edit your own draft.
Cut out unnecessary words
Clarify when something is unclear
Rearrange scenes so they flow logically
Fix grammatical errors and misspellings (with tools like Grammarly and ProWritingAid)
etc.
Of course, this requires you to be ruthless with your draft. I understand how much you love your draft (you've probably spent days or even months writing this baby). But when you're editing your draft, you need to examine it with a critical eye. Be skeptical about your writing. Also, try to be meticulous and don't miss any errors. Check twice if you need to.
Bear in mind that one pair of eyes is not enough. When you're examining your own manuscript, there might be things that you miss. This is known as the writer's blindness.
Writer's blindness occurs when you've immersed yourself in your draft for so long that you become blind to the flaws of your own writing.
3b. Editors, Beta Readers, Writing Buddies etc.
Sometimes, all you need is a fresh pair of eyes. Another person who can critically examine your manuscript.
And this is where the editors, beta readers, writing buddies and more come in.
They can spot things that we, the authors, have missed. Especially plot holes. Authors might be oblivious to the gaps in the storyline. But these inconsistencies might be gaping to others who have carefully read the manuscript.
Every feedback you receive is valuable. These people have taken the time to read your manuscript and point out errors.
However, you have to take their feedback with a grain of salt. You don't have to incorporate all the feedback you received. You can choose to only incorporate those that make sense. If many of your editors, beta readers or writing buddies have the same feedback, you'll probably have to incorporate this feedback.
And another tip: you have to be open-minded. Not all feedback will be positive. There will definitely be some negative feedback. You'll have to be receptive to these different opinions of others. After all, your editors, beta readers and writing buddies have the same goal as you—to make your story better.
There are editing gigs on Fiverr as well as top-rated professionals who are hand-vetted for stellar quality and service from Fiverr Pro that you can consider. But remember to check their reviews and ask for editing samples. Or you can get them to edit only the first few pages or first chapter then rehire them if they did a great job.
4. Publishing Stage
When you've finished your manuscript, you can move on to the publishing stage.
4a. Formatting & Layout
This is where you start formatting your manuscript according to the formatting guidelines of the retailer that you'll upload your story to, including Amazon KDP, Kobo, iBooks, Draft2Digital etc.
I'm using a book template for my manuscript so it's already formatted nicely.
Table of contents
Heading
Page break
Page numbers
Margins
etc.
But I will have to remove the page numbers if I'm uploading the manuscript as an eBook. And of course, I will change the page numbers in TOC to hyperlinks.
Similarly, you can use a book template if you're a formatting newbie like me. Or you can hire a book formatting and layout expert or just read up more formatting articles and format your manuscript yourself.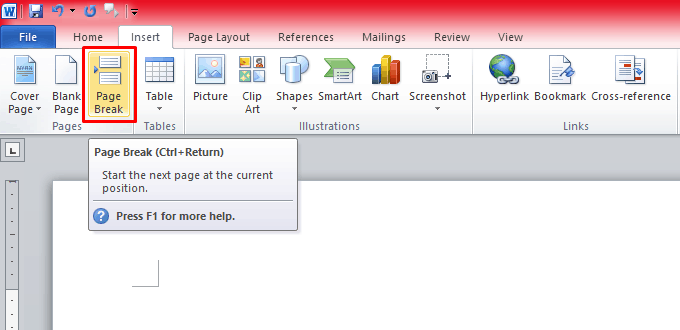 4b. Book Cover Design
Next, you'll need a book cover design. You have 2 options:
Hire a book cover designer
DIY: create a book cover design yourself
If you have a design background or Photoshop skills, you can always create a book cover design yourself and save costs. You can also use tools like Canva to create a book cover yourself.
However, if you don't have the expertise, I highly recommend that you hire someone to design the book cover. This could be your friend who studies design and illustration or a professional book cover designer. You could ask around other authors or ask for recommendations in a forum where authors hang out. For instance, some of the Redditors at selfpublish subreddit recommend this book cover designer who offers both photo manipulated and illustrated book cover design services.
Note that there are various book cover designs that you can choose from, including photo manipulated or illustrated book cover, premade or custom book cover. Check out Factors To Look Out For When Hiring A Book Cover Designer and Tips On How To Communicate With Your Book Cover Designer!
4c. Book Blurb
Last but not least, you need to have a book blurb that sells.
Whether it's a fiction or non-fiction book, this book blurb will be the copy that convinces readers to give your book a chance. This is also your chance to persuade them to buy your book.
Again, there are 2 options:
Craft your book blurb yourself
Hire a professional to craft this blurb
Bear in mind that a blurb is essentially a promotional copy. Therefore, it requires some copywriting skills and experience.
You shouldn't be giving a description of what happens in the book or a topic breakdown of what you'll cover in the book. Make every word count by writing a compelling copy that entices readers. You can check out some tips on how to write a fiction book blurb that sells.
If you're confident, you can try writing the blurb yourself since you should know your book best.
But if you're unsure, you can also consider book blurb gigs on Fiverr. In fact, I saw this gig while browsing and the taglines from his portfolio are just amazing.
5. Promotion Stage
After your book is published, you will reach the last stage: Promotion.
This is where you get the word out. Where you tell people about that amazing book you've just published.
5a. Family & Friends
You can let your family and friends know that you wrote a book. But I would discourage you from asking them to leave a review. Amazon doesn't seem to allow reviews from family members and close friends because their feedback may be biased. Don't get yourself into trouble for a review your loved one wrote.
5b. Marketing & Advertising
Next, you can tap into the retailers' marketing strategies and tactics. For instance, Amazon KDP has Free Book Promotion and Kindle Countdown Deal where you can offer your book for free or at a discounted price. This will be helpful, especially when you're a new author. But note that to be eligible for this, your book needs to be enrolled in KDP Select (where you exclusively sell your eBook on Amazon only for 90 days).
If you want your book to be available everywhere (and not exclusively on Amazon only), you can try book promotion sites. These sites will promote your book to their subscriber email list for a fee. This seems to work well for authors because these subscribers are avid readers. Meaning that you'll be reaching your target audience. Some sites even allow you to reach readers of specific genres like romance, fantasy, horror etc.
You can also consider pay-per-click advertising (PPC). This includes Amazon and Facebook. People visit Amazon with the intention to buy. Hence, Amazon PPC ads allow you to reach these ready book buyers. On the other hand, Facebook ads allow you to build awareness and turn their interest into action.
5c. Newsletter
Another marketing tactic is a newsletter swap, where you and another author include a link to each other's book in their email blast. This is effective if both authors belong to the same genre so you'll reach your target readers. And of course, both subscriber lists need to be of a decent size.
Also, don't forget about your fans too! Announce your new release to your newsletter subscribers. These existing customers are much warmer than new readers who have never heard about you or read your books. Hence, they're more likely to give you a chance and read your latest book.
If you use an email marketing software like MailerLite or MailPoet, you can analyze your campaign performance (how many subscribers opened the email, which links are clicked) and optimize for better results.
5d. Giveaway
Giveaway is another strategy. But note that this is more for publicity. There are bargain hunters who sign up for every giveaway just to get free items. Thus, do weigh the pros and cons of giveaways. Or you could try running a few giveaways and see the impact and results the giveaway generated then decide whether it's worth running.
Now It's Your Turn
These 5 stages require a lot of effort, commitment and investment (if you intend to hire professional editors/book cover designers or buy paid ads). But at the end of this long journey, you'll see a ray of light—your manuscript becoming a book that everyone in the world can read.
Do you have any tips you'll like to share with fellow writers?
For more book publishing and marketing tips, consider joining classes like How To Write And Publish An eBook and Sell Your First 1000 Books. Or watch streaming broadcasts of free online classes at CreativeLive! You can also join online courses at Fiverr Learn~