Blood Hunter Trilogy Book 3
​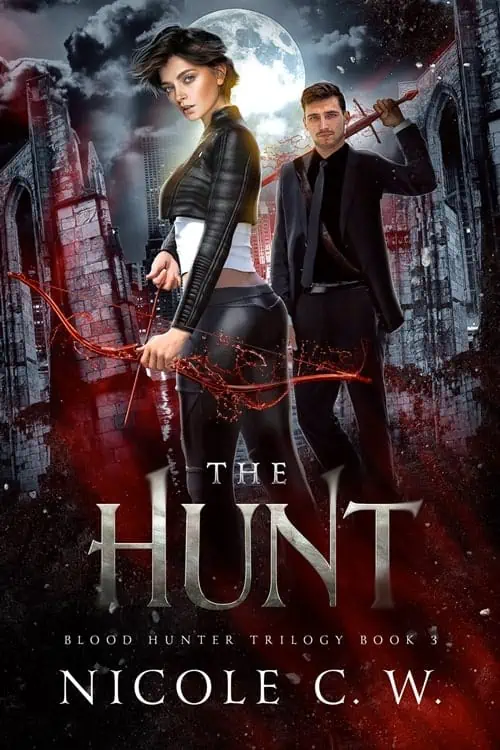 Blood is my weapon. Blood is your food. Blood is our connection.
The old Tristan is back.
That summer boy whom she dearly missed. Who followed her everywhere she went. Who can now continue to stay at her side.
But Raven's wish was shattered: Tristan is going right back to the lair where the woman is… as a spy.
Will his identity be discovered? How will the team dynamics change with the addition of a new member? And most importantly, how will Raven navigate her relationship with Tristan?
As everyone struggles with their own problems, Azalea is already one step ahead—brewing the greatest war between vampires and blood hunters.
Join Raven in her adventures as the hunt between her and Azalea continues!
The Hunt, a paranormal romance novella of 33k words, is the final installment of a complete trilogy. Blending the past and present, this dual timeline romance features childhood friends blossoming into long-lost comrades.
*Features two timelines: Raven in the present and Raven in the past