Blood Hunter Trilogy Book 2
​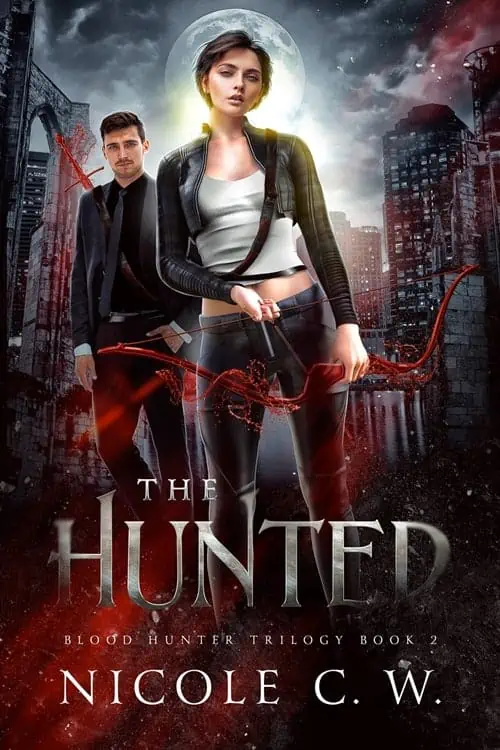 Blood is my weapon. Blood is your food. Blood is our connection.
Meeting Tristan was all Raven ever asked for.
But now that she did, everything she knew about him had fallen apart. His appearance. His personality. His identity as a blood hunter. He is no longer the Tristan she knew.
And this is all related to that woman… Azalea.
With a bounty on her head, Raven strives to escape the numerous vampires who are enticed by Azalea's offer. Will she survive to convince Tristan that they are blood partners?
Join Raven in her adventures as she escapes being hunted down by Azalea and her army of vampires!
The Hunted, a paranormal romance novella of 29k words, is the second installment of a complete trilogy. Blending the past and present, this dual timeline romance features childhood friends blossoming into long-lost comrades.
*Features two timelines: Raven in the present and Raven in the past